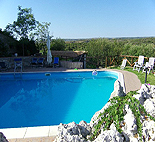 SWIMMING POOL AND SOLARIUM
12 meters lenght, with deck chairs, gazebo, outdoor shower, changing room and solarium on the lawn.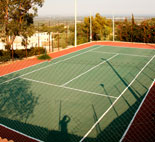 TENNIS COURT
clay court, with night lights. Equipment to play is provided.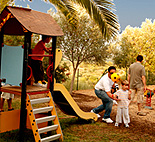 KIDS PLAYGROUND
Equipment with slides, small merry go-round and castle for the entertainment of your kids.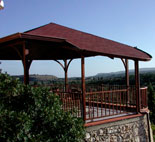 GAZEBO
'Wooden gazebo to play cards and other table games in the open, even in the hot hours of the day.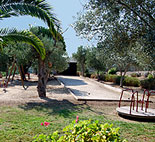 BOWLS
The perfect pastime to share with friends while waiting for your lunch.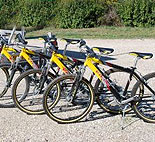 MOUNTAIN BIKES
The farm house provides a set of six mountain-bikes, available for the guest on request.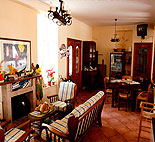 TV AND READING ROOM
Cozy and quiet living room, where to sit and read or watch tv. The fireplace is lit up, in winter time.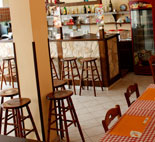 BAR and PUB
Delightful rustic setting, with large 'French windows' overlooking the pool, for your breakfast with our homemade donuts and pies, but also a place where to enjoy a cup of coffee, an ice cream, a beer. The breakfast room leads to a small pub with rustic benches and tables.